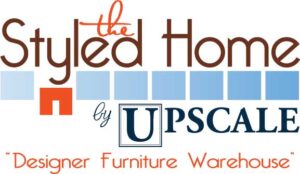 The Styled Home by UpScale is a one of a kind furniture shopping experience new to Portland in 2019.
In our warehouse showroom you'll find a selection of retired staging furniture from our Mother company, The Styled Home.
As well as new furniture and selective consignment pieces, all changing weekly.
We don't want anyone to make a design mistake, so we will work closely with you to make the right selections of fabrics that fit your lifestyle as well as in home assessments to make sure what you like will fit perfectly!
Our goal is to offer our clients affordable furniture options to make every home beautiful, comfortable and reflect who you are.
Follow us on Facebook for our weekly showroom specials and new arrivals.
Showroom hours are posted weekly on Sunday evenings for that week.
Appointments are also available upon request.